Women's Ministries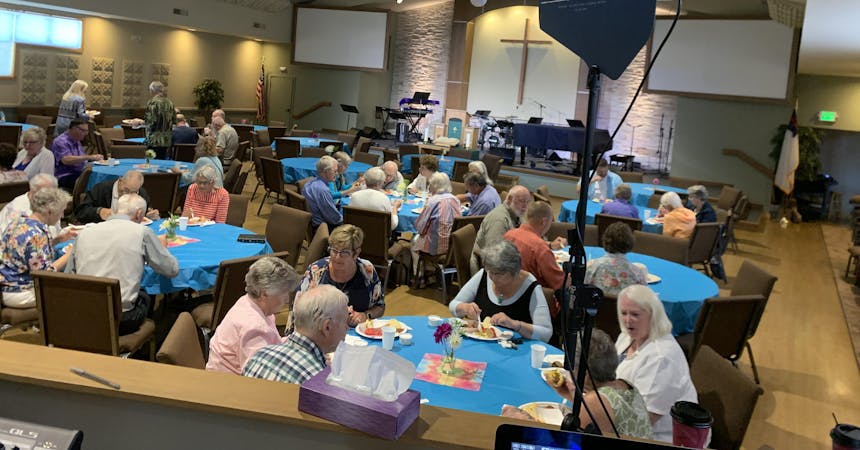 Our women's bible study is a faith-based gathering that provides fellowship and the opportunity to deepen your relationship with Christ.
The Gospel on the Ground by Kristi McLelland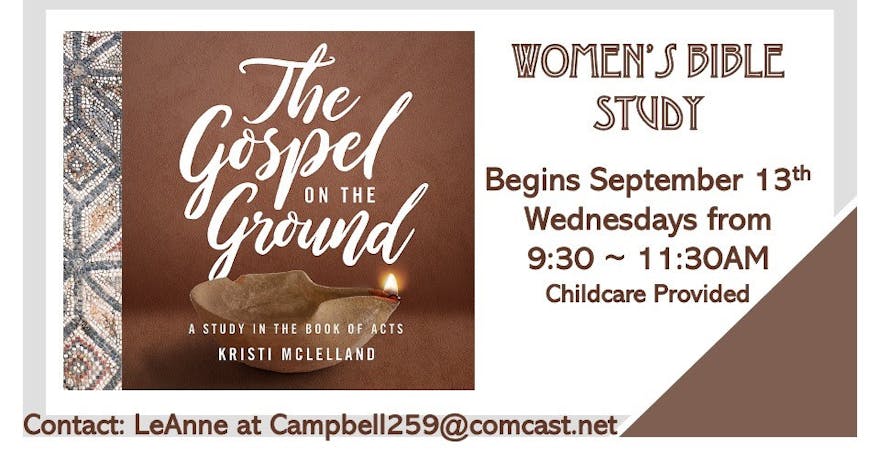 Together we will dive deep into Acts to better understand the Kingdom of God. We will discuss with a fresh perspective what these chapters teach us today and what it means to live set free with the love of Christ.
Childcare will be provided.